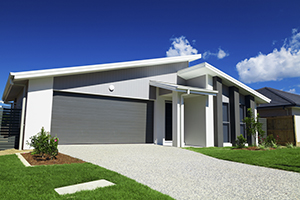 There are often unfortunate situations in life where there is an accident, illness or sudden change that puts a home owner in a position where they cannot repay their mortgage. In this circumstance, the mortgagee will take possession to the property and attempt to re-sell it in order to cover their costs and recover any losses. 
During this process, an independent appraisal agency, like All Asset Appraisals, is often used to ensure that the property and its potential contents are valued correctly and all parties are treated equally and fairly. 
While many believe that banks are trying to sell off these properties as quickly as possible. The Property Law Act 1974 currently enforces that a mortgagee cannot exercise its power of sale unless or until:-
Default has been made in payment of the principal, interest or any part of the loan;
Notice requiring payment of the failed payment which constituted the default has been served on the mortgagor; and
Default has continued for 30 days from the date the notice was served.
If there is any evidence of the sale being rushed or the property not receiving the correct marketing during the sales process, the mortgagee may have grounds to seek compensation from the mortgagor.
Our expert property valuers can help provide a forced sale value. We continue to work with financial institutions in assessing remaining goods during the real estate recovery process and aim to make the process equal and successful for both parties. 
We understand the growing need for sufficient due diligence with reports containing photographs and itemised descriptions of all remaining items.
Lender's agents are gaining the advantage of our national network and fast service. We strive to see the sale of real estate take place as soon as possible.
Our team is committed – Book now, an inspection can be carried out anywhere in Australia within two days.